BELL: Alaska has reached capacity. Please consider these other selected courses.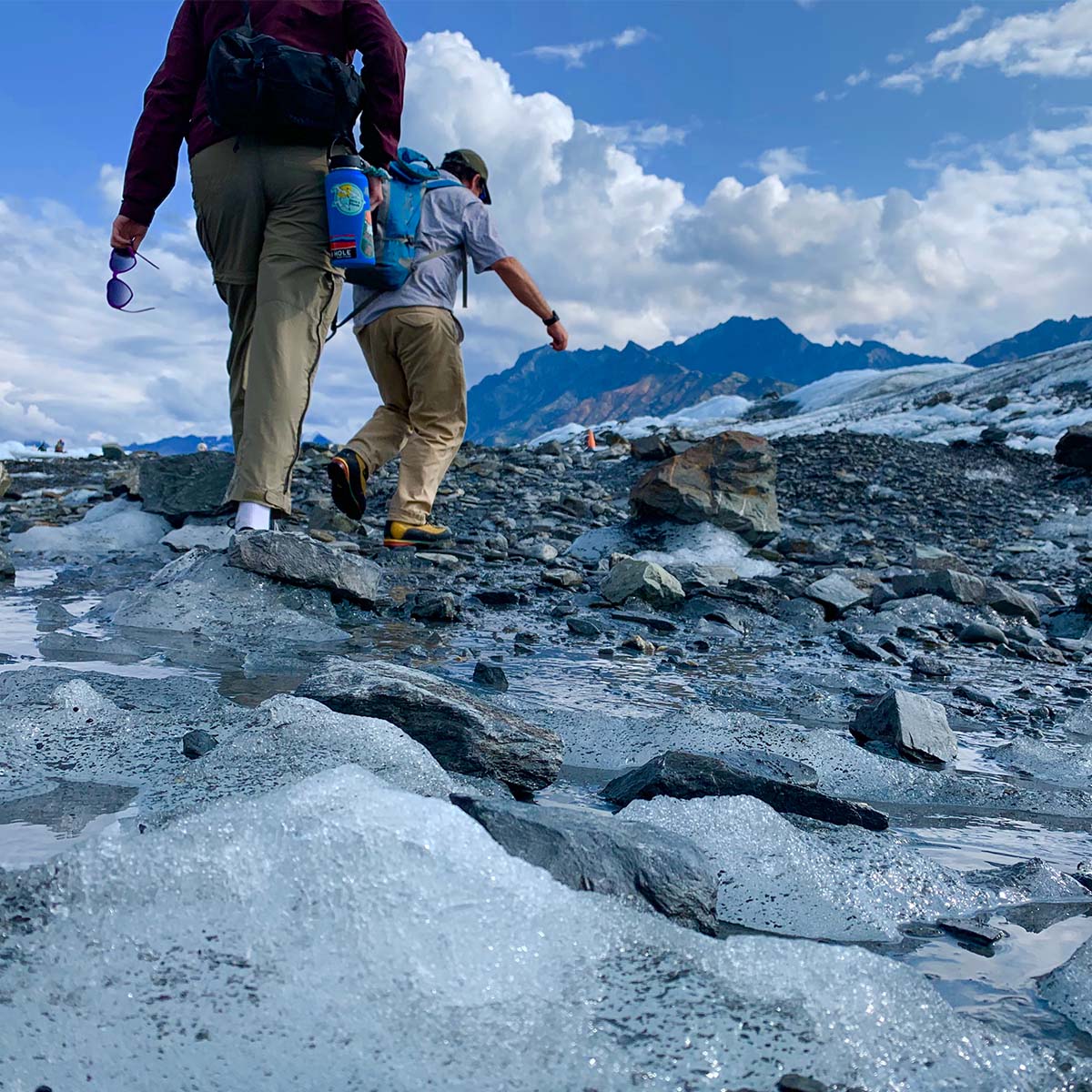 The Brown Environmental Leadership Lab (BELL) combines concepts in environmental studies, ecology, and leadership, with a mission of developing socially responsible leaders. At BELL, you'll embark on a journey of learning and reflection while building community with the fellow student environmentalists in your program.
Journey to the Land of the Midnight Sun for two spectacular weeks, where you'll explore Alaska Native history and cultural preservation as well as arctic, marine and terrestrial ecosystems. You'll investigate climate change's impact on culture, economics, and the environment while learning about socially responsible leadership.
Your Alaskan adventure begins in Anchorage, where you'll have the unique opportunity to learn Alaskan history from an Alaska Native perspective. You'll then travel down the Kenai Peninsula and take a boat across Kachemak Bay to spend three nights at the Center for Alaskan Coastal Studies' Peterson Bay Field Station. This remote science center is nestled in coastal woodlands—truly breathtaking and accessible only by boat—where you'll interact with species from bald eagles to sea otters to starfish, to name a few.
Back on the mainland, you will journey back to Anchorage, staying at the University of Alaska, Anchorage, which serves as a home base for the majority of the BELL Alaska program. From Anchorage, you will explore a beautiful glacier, hike through South Central Alaska's beautiful wilderness, and meet some native wildlife species at the Alaska Wildlife Conservation Center.
Over the course of your BELL experience, you'll also identify a pressing issue that you're passionate about. With support from instructors and peers, you'll formulate an Action Plan to apply your new leadership knowledge to this issue when you return home. (Wondering what this looks like? Check out past examples.)