The application for BELL: Florida Keys is now closed. Please consider these other selected courses.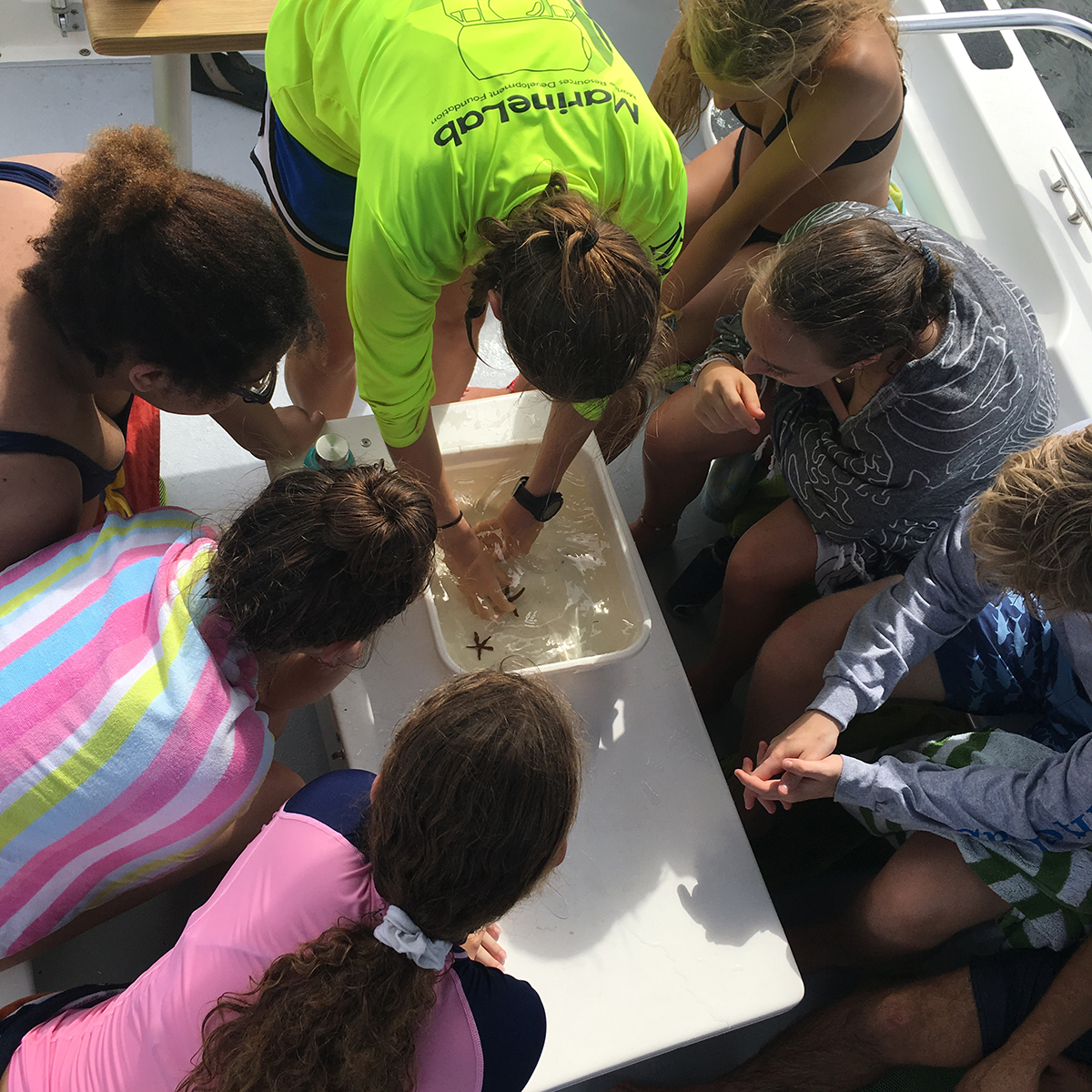 The Brown Environmental Leadership Lab (BELL) combines concepts in environmental studies, ecology, and leadership, with a mission of developing socially responsible leaders. At BELL, you'll embark on a journey of learning and reflection while building community with the fellow student environmentalists in your program.
This one-week course will take you to picturesque Key Largo, Florida, one hour south of Miami. Your home base will be MarineLab, an environmental education center located on Adams Cut between Blackwater Sound and Largo Sound—convenient to the Florida Keys National Marine Sanctuary in Florida Bay. From there, you'll take a deep dive into tropical marine ecology and conservation, looking at sustainable restoration of coral reefs and studying mangrove ecology. You'll assess the collective impacts of global climate change, human interaction, and extreme weather events while learning about socially responsible leadership.
In addition to studying the diverse ecosystems of the Florida Keys, you will learn about the complex native history of South Florida with a visit to the Ah-Tah-Thi-Ki Museum. During some parts of your course, you will also have the opportunity to participate in service projects like coral reef restoration and ocean debris cleanup.
Over the course of your BELL experience, you'll identify a pressing issue that you're passionate about. With support from instructors and peers, you'll formulate an Action Plan to apply your new leadership knowledge to this issue when you return home. (Wondering what this looks like? Check out past examples.)