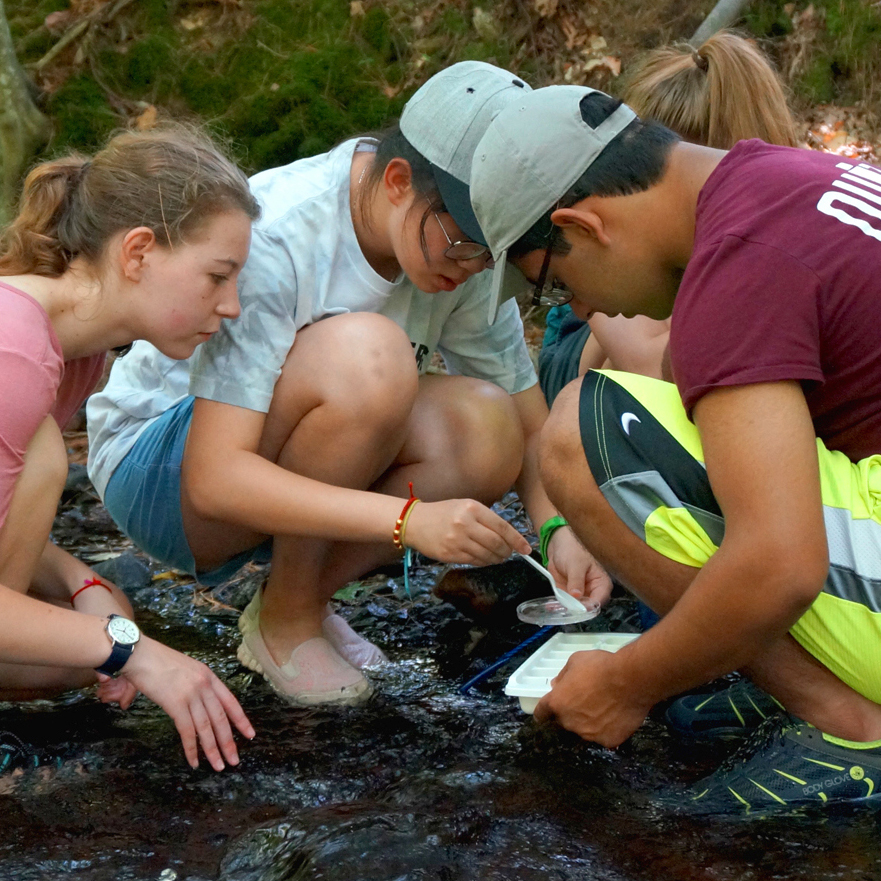 The Brown Environmental Leadership Lab (BELL) combines concepts in environmental studies, ecology and leadership, with a mission of developing socially responsible leaders. At BELL, you'll embark on a journey of learning and reflection while building community with the fellow student environmentalists in your program.
This 11-day course will take you to Barrington, Rhode Island, 40 minutes south of Providence. Your home base will be the St. Andrew's School campus, a school founded in 1893 that is located near Hundred Acre Cove, a wetland and popular birding spot that opens to the Barrington River. In the classroom and during outdoor labs, you'll work to better understand the causes and impacts of climate change and identify examples of environmental resilience. You'll also develop resources and skills for environmental advocacy and environmental justice literacy while learning about socially responsible leadership.
On your Ocean State adventure, you will also learn about the history of the land from members of the Narragansett Tribe and journey to Block Island where you'll participate in an ongoing research project through the Nature Conservancy. In addition, you will visit Brown University where you'll be treated to a special behind-the-scenes sustainability tour of campus.
Over the course of your BELL experience, you'll also identify a pressing issue that you're passionate about. With support from instructors and peers, you'll formulate an Action Plan to apply your new leadership knowledge to this issue when you return home. (Wondering what this looks like? Check out past examples.)