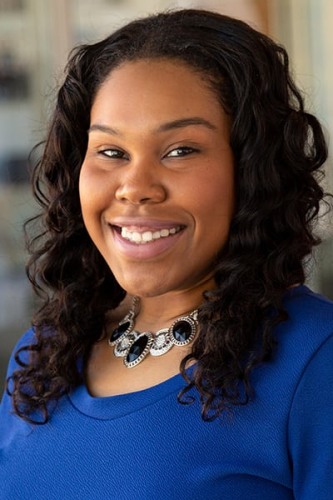 Latasha Johnson
Associate Director, Pre-College Student Life - Student Support & Operations
Please tell us about your work and how long you have been at Brown?
I joined the Brown community in April 2019 as a member of the Pre-College Student Life team. In my role, I primarily oversee our student support initiatives, accessibility services, crisis management protocols, and housing processes. I serve as the first point of contact for any questions or concerns regarding the outside of the classroom experience ensuring that students feel welcomed, supported, and safe. 
What has been your most memorable or rewarding experience since joining Brown?
I served as a Moderator for the Leadership Institute's Action Plan Presentations. The students exemplified great thought, reflection, and awareness regarding their ability to make effective change within their communities. I found the presentations to be engaging, informative, and passionate. I also loved that other students could give feedback and offer additional suggestions or ideas. I was inspired and left feeling empowered to work towards a positive and effective change in my community.    
What is one Pre-College course you would take?
Human Cognition and Culture: An Evolutionary Perspective
What profession other than yours would you like to attempt?
I would love to be a Race Car Driver!
What is one thing on your bucket list?
Skydive over scenic Costa Rica