Brown Environmental Leadership Labs: Eastern Sierras
Examine the impact of humans on ecosystems in the context of global climate change.
Brown Environmental Leadership Labs: Eastern Sierras
Examine the impact of humans on ecosystems in the context of global climate change.
BELL: Eastern Sierras 2023 has reached capacity.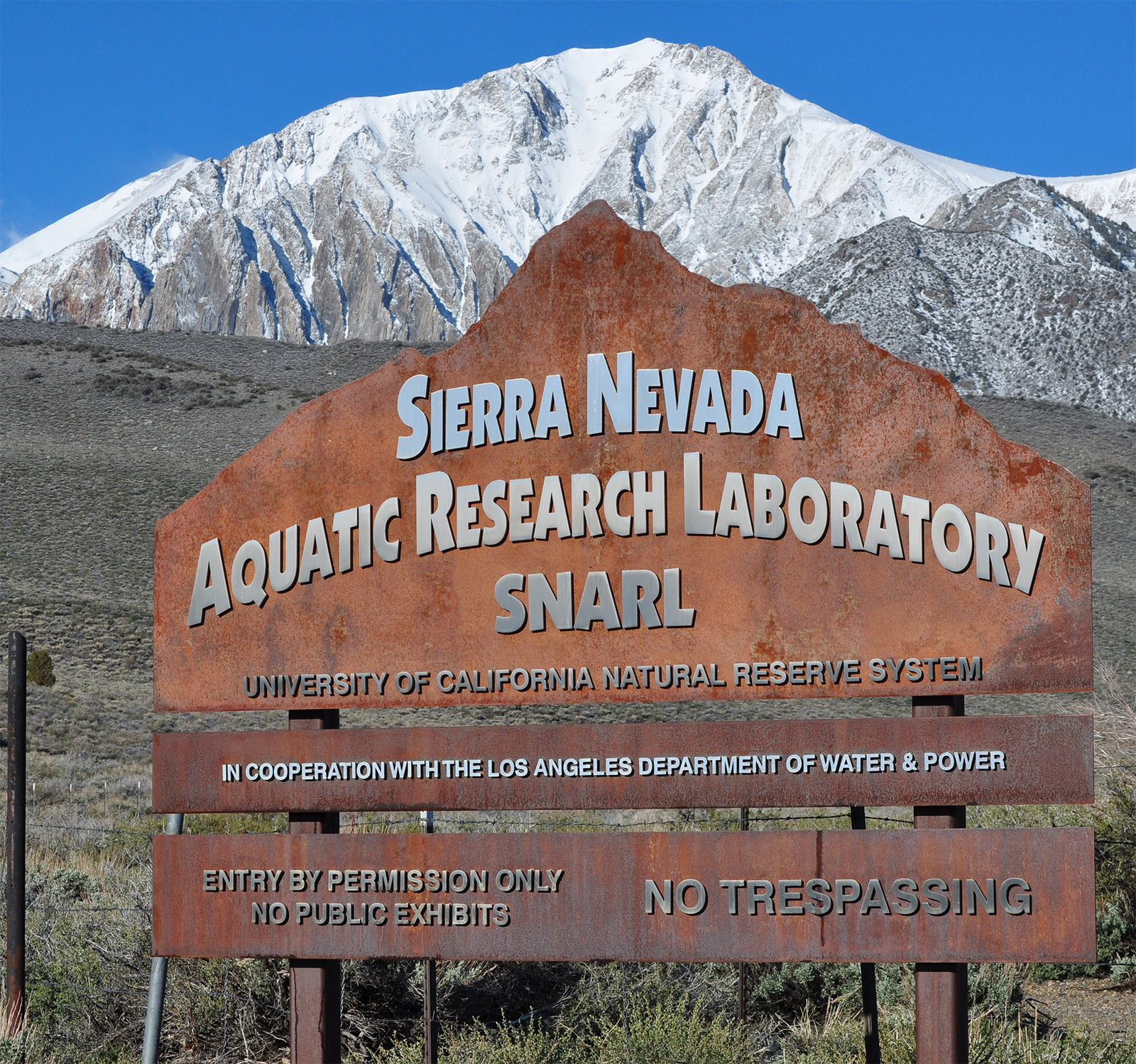 The Brown Environmental Leadership Lab (BELL) combines concepts in environmental studies, ecology and leadership, with a mission of developing socially responsible leaders. At BELL, you'll embark on a journey of learning and reflection while building community with the fellow student environmentalists in your program.
This 10-day course will take you to Mammoth Lakes, California. Your home base will be the Sierra Nevada Aquatic Research Laboratory (SNARL). In the classroom and during outdoor labs, you'll work to better understand the causes and impacts of climate change and identify examples of environmental resilience. You'll also develop resources and skills for environmental advocacy and environmental justice literacy while learning about socially responsible leadership.
During your Eastern Sierras adventure, you will visit fascinating geological features of the area on trips to Mono Lake, the bristlecone pine forest and Tuolumne Meadows. At each site, you will learn about field methodology for data collection. Back at SNARL, you will put your field knowledge to use during indoor and outdoor lab exercises and lessons on topics like stream chemistry and geology.
Over the course of your BELL experience, you'll also identify a pressing issue that you're passionate about. With support from instructors and peers, you'll develop an Action Plan to apply your new leadership knowledge to this issue when you return home.
Who
Students completing grades 10 to 12, ages 16 to 18 by June 18, 2023
When
Saturday, July 29 to Monday, August 7, 2023
Where
Mammoth Lakes, California at the Sierra Nevada Aquatic Research Laboratory (SNARL)
Why
Join a community of young scholars who are passionate about the environment while experiencing a part of the country or world that will be new to many students.
Develop the knowledge, skills and attitudes necessary to impact environmental issues facing your local community and the planet as a whole.
Explore some spectacular landscapes by studying, listening and observing.
Concentrate on learning without the pressure of formal grades.
Receive a Course Performance Report and Certificate of Completion when you finish.
Learn more about how to apply and program costs and fees.
BELL students are expected to reduce their cell phone use, allowing them to fully engage with the community and beautiful surroundings. By breaking ties to these technologies, you will be able to be more mindful of the natural environment and build more intentional friendships. On-site staff will collect students' phones and return them during specific parts of the program, including off-site field trips. While this may be an unfamiliar experience for many students, it is often an aspect of the trip students appreciate most. We expect students to plan ahead to be without their cell phones during most of the program, however the group will always be reachable via the program cell phone, which will be held by the on-site staff. The phone number to the program cell phone will be provided to families of accepted students prior to the program. 
Some site visits listed are weather-dependent and subject to change. You can expect a moderate level of physical activity every day; be ready to get dirty as you'll be out and about — rain or shine. A specific packing list will be provided for accepted students.
Residential and Student Life
You'll be staying in air-conditioned dormitory housing at the Sierra Nevada Aquatic Research Laboratory in Mammoth Lakes, California. You may share a room with one to four peers, separated by gender identity, and will have your own bed. 
At the end of the program, you'll spend one night at a hotel near the Reno-Tahoe airport before departing.
You can expect three nutritious meals each day, primarily served in an on-site dining area. Note: All food is ordered in advance, so program staff must be notified of any dietary restrictions or allergies by April 12. Students can notify program staff by filling out the medical health history form, which accepted students receive in their student portals.
Program staff live on site and are available 24 hours a day to provide support and supervision.
BELL Eastern Sierras will provide you with an experience similar to being part of a research laboratory and all that entails. Though the term "lab" typically brings up imagery of standing over a microscope or collecting samples in small glass vials, there is much more that goes into being a member of a lab. Some days are more active than others and some days are more focused on concept development and exploration. Each day is different but typically includes lab work, field observations, classroom discussions, leadership workshops and time for team-building and reflection.
| | |
| --- | --- |
| 8 a.m. to 9 a.m. | Breakfast |
| 9 a.m. to 9:30 a.m. | Community tasks (everyone pitches in) |
| 9:30 a.m. to 11:30 a.m. | Morning lesson or field trip (off site) |
| 11:30 a.m. to Noon | Break |
| Noon to 1 p.m. | Lunch (students help with set-up and clean-up) |
| 1 p.m. to 2 p.m. | Solo time (recharge, reflect and be by yourself) |
| 2 p.m. to 5 p.m. | Afternoon session or field trip (off site) |
| 5 p.m. to 6 p.m. | Free time |
| 6 p.m. to 7 p.m. | Dinner (students help with set-up and clean-up) |
| 7 p.m. to 9 p.m. | Leadership workshop or evening field trip |
| 9 p.m. to 10 p.m. | Free time |
| 10 p.m. | Well-deserved rest |